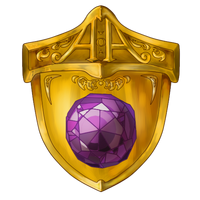 The Department of Fine Arts is comprised of students with exceptional skills in the visual arts. Those students value beauty, creativity, and perfection. With offered classes and advice given from experienced teachers in their fields, students in this department will get the opportunity to explore their artistic style and show their work to Arlington Academy's contacts in the industry.
---
Includes:

Painting/drawing
Sculpture
Music (non-performers, the general study of music theory)
Poetry/Fiction writing
Design
Photography
Video/Video production/Film
Craft
Printmaking
References
Ad blocker interference detected!
Wikia is a free-to-use site that makes money from advertising. We have a modified experience for viewers using ad blockers

Wikia is not accessible if you've made further modifications. Remove the custom ad blocker rule(s) and the page will load as expected.